This year Emma wanted to combine two of her favorite things for birthday party... cats and cupcakes. I thought it was kinda a random theme, but the party turned out pretty cute if I do say so myself.
Mainly because CUPCAKES ARE SO STINKING CUTE!
I will give tutorials and recipes for all the party stuff all next week.
But I just couldn't wait to show you guys some of the cuteness.
Speaking of cuteness...
How totally cute is this cake from
Little Inspiration?
Love the colors, love the fabric, love the flower.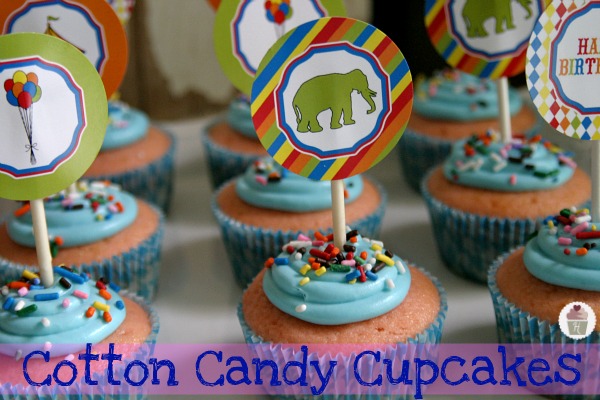 Liz over at
Hoosier Homemade
put together a VERY cute big top party. You really should check out all the cute details.
My husband LOVES anything lemon and his birthday is next week (while I am at SNAP!). I will have to make these cupcakes from
Shaken Together
for him before he leaves. They look so yummy.
Aren't these cupcakes cool? Can you believe these were Katie's first cupcakes? You have to read her funny little post about them over at
Little Things Bring Smiles.
You have to go check out these super yummy pie bites. There are several delicious varieties at
Chef in Training.
Now I want to have some reason to make these.