Friday already? Man this week has flown by... except today. The kids didn't have school today and it was a very full day at home with the kids. All day long it was "Mom can I play with a friend? Hey mom can I play with a friend?" I think over the course of the day 10 kids (including my 4) came through my front door. And yet somehow my house was cleaner at the end of the day that is was at the beginning.
So lets see what you have been up to...
I love this desert table from
Grey Luster Girl
. The whole thing turned out so cute! Go check it out. Can you believe she was worried it wouldn't come together.
Mmmmmm. Pretty.... I just adore Aubusson Blue Chalk Paint. Check out this makeover over at
A Bit O' Whimsy.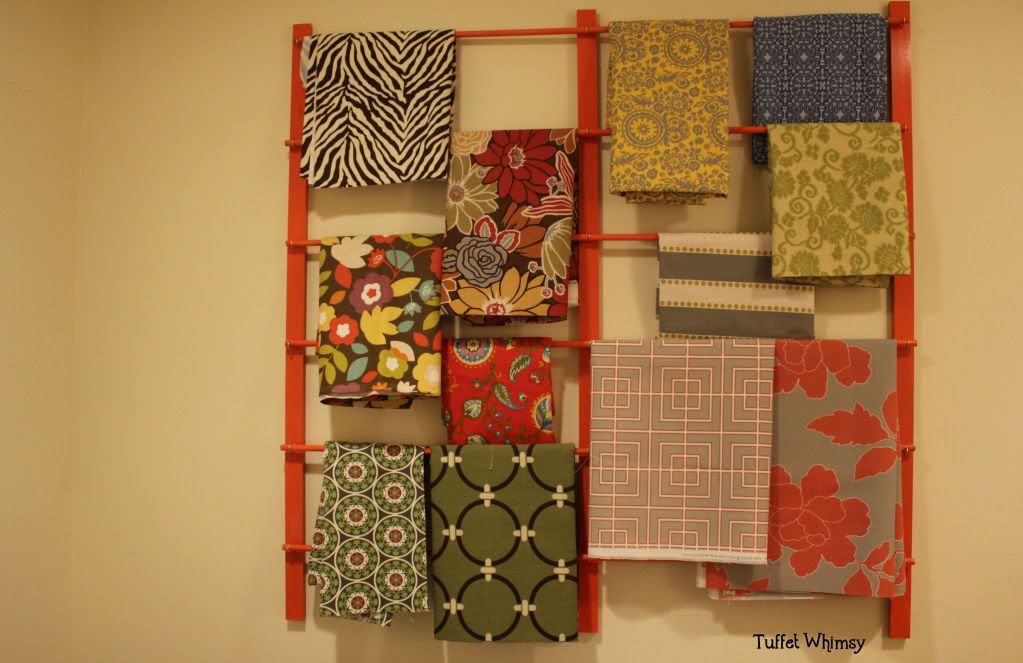 I love this idea from
Tuffet Whimsy
. I have so much pretty fabric on my mind lately it would be nice to keep it in view and out of the way.
Somehow CUTE just doesn't seem to cover it. There is a tutorial at
A Little Inspiration.
How great it this fabric? There is a really great tutorial at
Flamingo Toe
s. She makes it look so easy.
Seriously?? Can you believe this room from
The Painted Hive
. It is SO well done. I love that table.