This weekend I had the AMAZING experience to go to a little thing called
Time Out For Women
(if you call like 5000 women at the Salt Lake event and like 20 events all over the place a little thing). Now, let me make it clear, they are in no way monetarily compensating me for this post. In fact I didn't even get a tote bag (and after all isn't it all about the tote bag?), but no hard feelings. It was amazing and they did give me a chocolate truffle bar. (my favorite kind)
If you are unfamiliar with Time Out For Women, it is a 2 day conference for Latter Day Saint Women (although non-LDS women are 100% welcome to come), where these totally awesome people talk to you about being a daughter of God, and finding happiness, and reaching out for the honey even when there is a leopard circling above and there is darkness beneath and there are mice gnawing away at your branch (did I loose you on that one?) Yeah... I guess you had to be there. Just trust me, the honey is the good stuff and you have got to reach out for it. I came away completely spiritual feed. I am not even sure you can say spiritually feed... have you ever been on a cruise and they just feed you SO MUCH food that by the time you are walking off the boat at the end of the cruise you feel like you are waddling off the boat. Yes, I was spiritually waddling away when it was over. BTW did other people have the experience on cruises or was it just because I was so pregnant the one time I when on a cruise?
Sorry back on track. This year's theme was "Choose to Become." Are you thinking "choose to become what?" Choose to become whatever it is that you need to become. Now they made it clear they were not saying that choosing to become means adding more to what I sure it a very busy and hectic life. Don't choose that. In fact when they said that at the conference my mother-in-law who I was sitting next to kinda elbowed me a little. I am some what know for taking on too much stuff and doing more that I should (I am a little bit crazy and possible should choose to become less crazy... but one step at a time. I may become not crazy someday. Anyway, their challenge was to look at your life and choose to become something that would make your life closer to what you want it to be.
I have done a lot of soul searching and and I have chosen to what I want to choose to become. Now I am going to warn you this is a little personal, but that is fine. I feel like putting it out there makes it real.
I choose to become better.
This may need some explaining, but I guess there are two things that you should know about me. The first is that I choose for myself at the age of 19 that I didn't like the path I was on. It wasn't that bad, it is not like I would have ended up in jail or something, but because I had been baptized into the Church of Jesus Christ Of Latter Day Saints when I was 11, (not too long after my family became very not active in the church and I also had a very "colorful" home life) I had seen the example of families in the LDS faith and I knew what they had was what I wanted for my life. Choosing to be LDS was the first big decision in my life that I made for myself, and for me it has made all the difference.
The second thing you should know is that I suffer from depression. Man, even now I hate to admit that. It is a hard thing. I don't like it. I don't want to have it and I try to pretend to don't have it, but I do. And with every pregnancy I have had it seems to get worse. I have to admit that there are days that I just can't find happiness and I feel kinda anxious. I honestly feel completely detached for those I love. And on those days it is hard to feel close to my loving Heavenly Father.
So choosing to become better means that I am choosing to turn to the light every day (even the hard days) and allowing that light to bring me closer to Heavenly Father, my Savior, my husband, and my children. I am sure it will not be easy. And I am sure there will be days that I fall short, but I am choosing today to be better.
There are so many wonderful little insights that I want to share with you, but I think I will save those for tomorrow. I also have some really awesome Christmas craft tutorials that I totally love and can't wait to share with you, but those will have to wait until Monday.
Here is a little sneek peek.
Tonight, I still want to do my Friday Night Features (I know it is Saturday) because I just love you all so much and you work so hard and I was sad that I missed out on sharing all your awesomeness.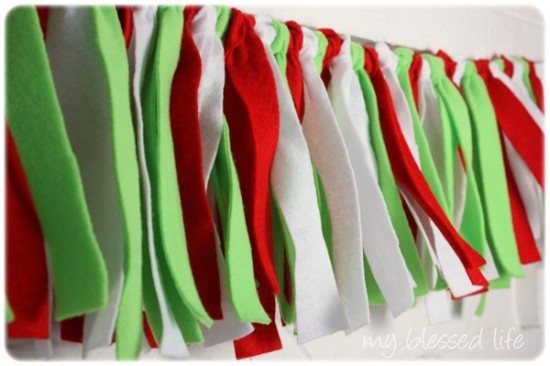 So simple and yet I am totally in love.
What a great Tween room. love love love
I love Anthropologie, but I love a good Anthro knock off better.
I think I may have to make this for our Christmas Eve party.
Such a beautiful piece of furniture.
I feel as if I must eat one of these RIGHT NOW!
They are all so wonderful. I am so grateful that these amazing women took the time to share these projects.
Don't forget, you have until midnight Monday to enter my Saying Thank You Giveaways.