Holy Cow! My kids start school in like 2 weeks. 2 WEEKS!!! I have mixed feelings about it. Part of me can't wait for the return to a schedule and having the house a little quieter for a few hours. But the other part of me is not looking forward to getting the kids up and gone every morning and I am not looking forward to homework.
But whether I am excited or not school is on its way.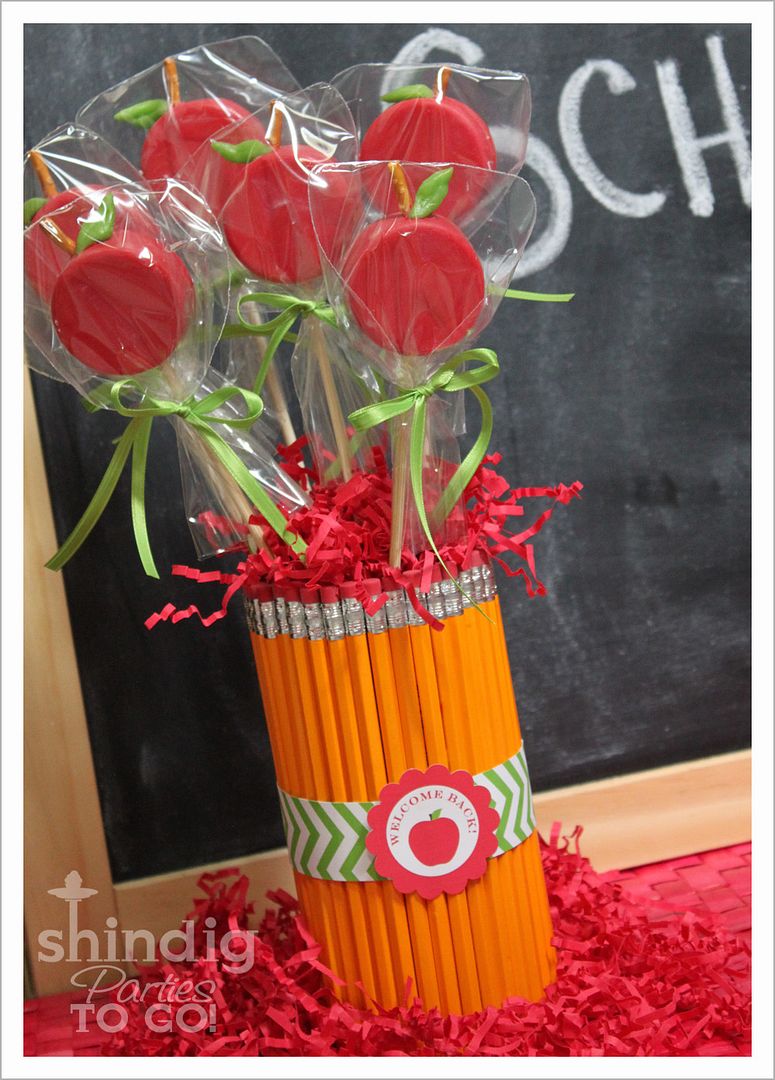 Would my kids be to too big of suck ups if they brought their teachers this on back to school night? Becuase I really want them to. It is just so cool. There is a great tutorial at
Shindig Parties to go.
Or maybe we need to make these edible chalkboards from
Hungry Happenings.
Seriously genius.
I would love to find a desk like this for my kids. It would make a perfect homework spot. Check out the before and afters at
Crafty Texa
s Girls.
Luckily for me I already have a desk like this one from Sisters of the Wild West in my garage. well not like this one, but like the before of this one.
I love this vignette from
Sunny Simple Life
. I wish I had stuff for Back to School decorating, maybe someday, for now I am busy enough with plain old decorating.
And one more super cute desk for good measure. This one is from
Bee Interiors.
We still have a ton to do before school starts again... fun places to go, clothes to buy, and home/summer school work to finish up. How are you getting ready for school?