My Little Logan would be rediculously cute in these rock star pants from
I am Momma - Hear Me Roar.
Such great style and they look really comfy.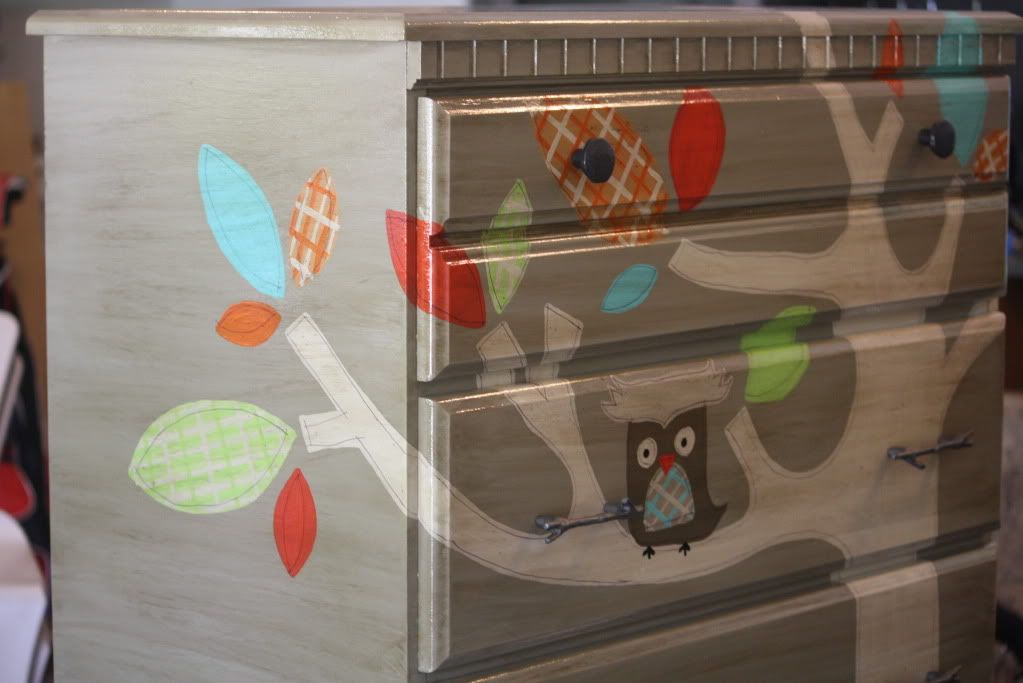 These dressers from
Never a Dull Day
are so well done. You might already know I kinda have a thing for trees, branches, and birds. Love it!