I thought it would be fun to kick off my blog with something sweet. I LOVE to bake! Cakes, cupcakes, cookies. If it is sweet I love to make it and Amy over at
the idea room
is one of my favorite people to turn to when I want a yummy fun treat.
Today I made some delicious Chocolate Chip Cookie Dough Cupcakes for my 4 year old's t-ball treat. I am totally kicking myself for not taking pictures, but lets face it today I took care of my 4 kids (my oldest is 6 and my youngest in 4 months), went to a t-ball game, made 40 cupcakes, and we are trying to get our yard in (we have a newly built house). So pictures just fell by the wayside. I promise to do better in the future. I did however borrow some from the idea room.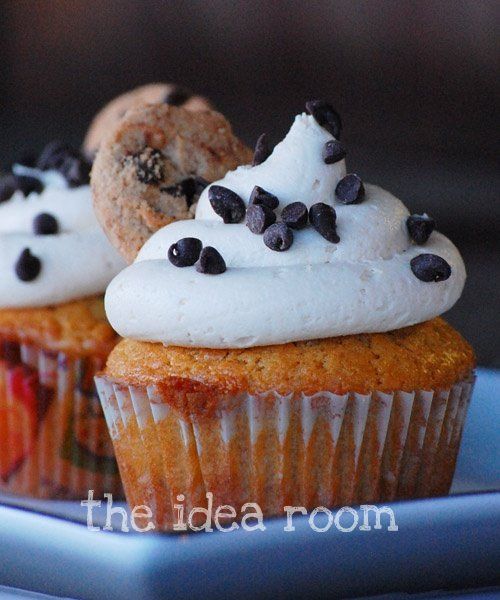 Ok So now for the good stuff.
Here
is the post Amy did about these wonderfully awesome little treats. And
here
is were she originally found them at
Annie's eats
. I made the the cupcakes following the recipe on Annie's site and ended up with about 22 regular and 24 mini cupcakes. While driving home from the game I thought to myself that maybe next time I try these cupcakes I may just use a box cake mix and add chocolate chips and maybe a package of dry vanilla pudding to make the cupcakes instead of making the whole thing from scratch. After all it is Annie's ingenious faux cookie dough and frosting with brown sugar in it that make these cupcakes special.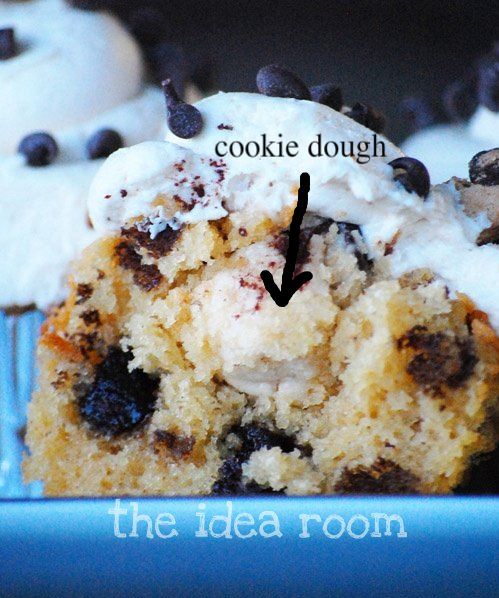 They were a very big hit, but how could they not be. Have you seen these pictures?